The verdict was announced this afternoon in the Jian Ghomeshi trial, a case many Canadians found themselves avidly following over the past few months. The former CBC radio host was found not guilty of all 4 counts of sexual assault and 1 of choking.
I won't write here about the specifics of the trial since every news outlet in the country has plastered it on their front pages, but instead about how this case brings up an issue that we, as a nation, need to pay more attention to.
Sadly, I'm not surprised by the verdict, as the case seemed to be unfolding in a way that the focus was not actually on Ghomeshi, but on the complainants themselves. I'm disappointed in the result even though I knew it was coming, but even if he was found guilty, the public would still be skeptical on both sides, based on how the case was presented in court and by the media. Personally, I believe this scumbag will get his karma somewhere else, and hope that he never finds a job in the public eye again.
But my most important hope is that the complainants continue to receive support in bringing the topic of sexual assault to the forefront of Canadian public discussion. This is NOT something we should stop talking about and NOT a conversation that can fade into the back of our minds over the next few months as we forget about the trial. Sexual assault trials are treated unjustly by the court system every day, and only a small percentage of sexual assault cases result in a guilty verdict.
So it's not the Ghomeshi verdict I'm having trouble with – it's the system. When women are questioned based on their memory, their outfits, their alcohol consumption, their motivations and their intentions, it is easy to forget who is really on trial. This method used by the defence team, often termed "whacking", is very aggressive and overwhelming, especially for complainants who are not used to the court system.
Judge Horkins barely even mentioned Ghomeshi when reading his final decision this morning. Instead, he focused discrediting the witness testimony. When witnesses were too detailed, they were accused of "contradicting themselves", but when witnesses aren't detailed enough, they are leaving out "crucial evidence."
As many articles leading up to the trial have pointed out, there is no single prescribed way for a human to react to a sexual assault – reactions could include blocking out specific traumatic details or confusing non-essential details, to having panic attacks or even feelings of guilt towards your abuser. It seems also to have escaped the judge's mind that we're discussing events that happened thirteen years ago. However, Ghomeshi himself didn't have to face the accusations of lying on the stand or incoherent statements, since he didn't testify during the 8-day trial.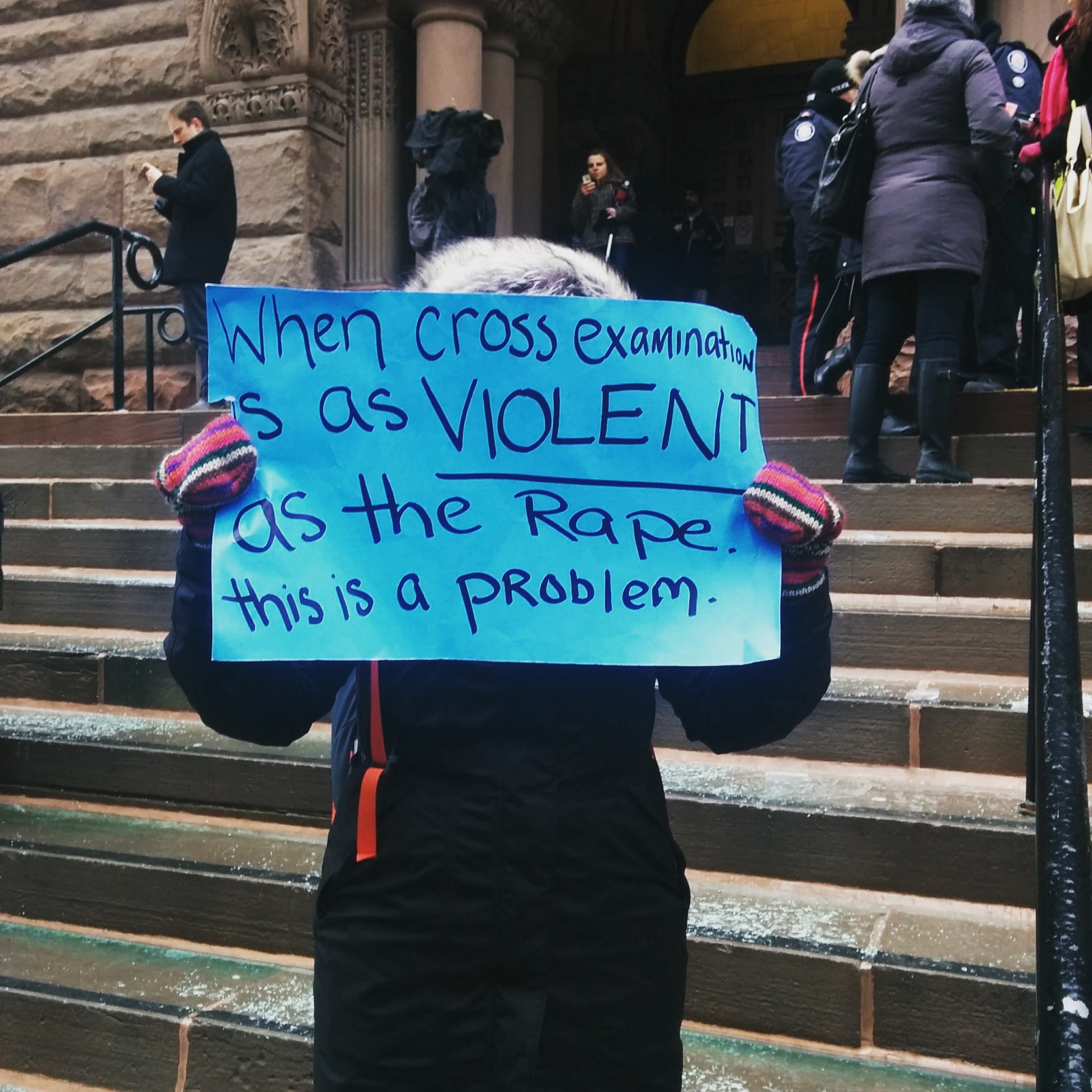 Judge Horkins also claimed these women were corroborating against Ghomeshi and "teamed up" against him. In any other situation – a robbery for example – the similarities between the testimonies of several complainants (and an outside source!) that all point to the same suspect, would aggravate guilt, not mitigate it.
These statements and this entire trial directly discourage women from coming forwards against their rapists and abusers. If a celebrity-status case with publicly identified complainants doesn't receive a fair trial, then how will the thousands of anonymous Canadian women who file charges against their abusers receive justice?
We need to stand with survivors, even when our sincerely screwed up court system doesn't. I believe Lucy DeCoutere. I believe complainants 1 and 3. I believe Sarah Dunsworth.
I believe justice still needs to be served. I believe the system needs to change.
I believe survivors.
.